The Amateur Poker Association & Tour created the UK's first national poker tour in 2006.
Since launch, APAT has developed into a global operator in the live events arena, holding multiple festivals in Europe and North America, in addition to a comprehensive schedule in the United Kingdom.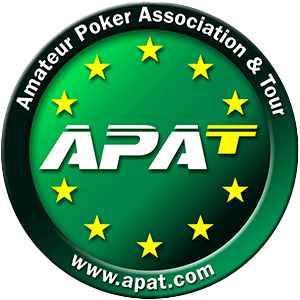 The organisation remains dedicated to the development of amateur players, providing an affordable, professionally run tour that enables members to enhance their poker skills in a fun, but competitive, environment.
Members who have final tabled APAT national events have gone on to win WSOP, WPT, EPT, Irish Open, GUKPT and many other internationally recognised professional poker titles.