We're delighted to confirm dates, venues and APAT events for the remainder of 2022 – our Autumn 2022 schedule.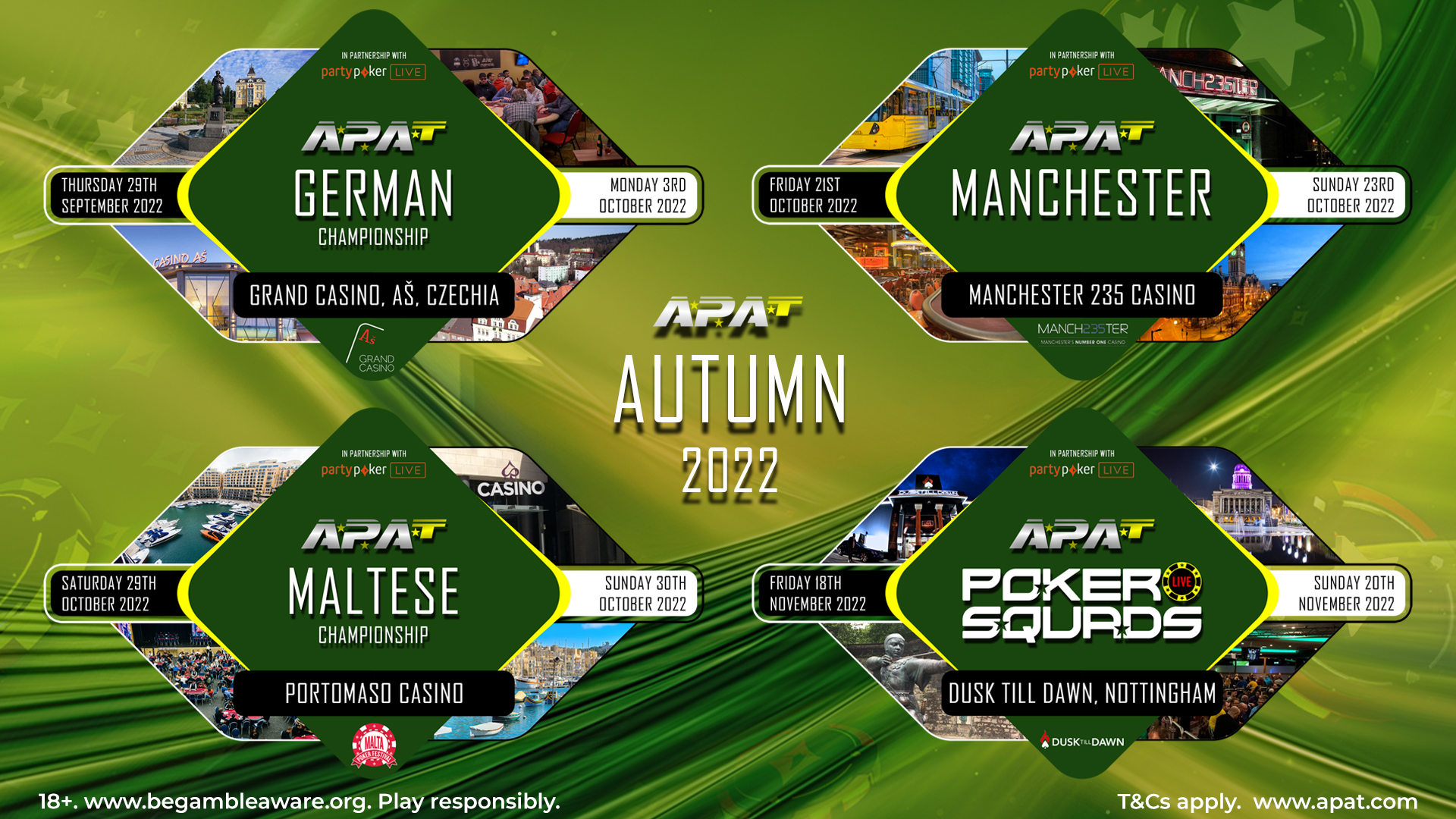 Our next live event will see us re-visit the wonderful venue of Grand Casino Asch, situated on the German and Czechia border with a cracking schedule for the APAT GERMAN CHAMPIONSHIP – flying into Prague with either public transport or hire car to the venue is probably the best way to travel.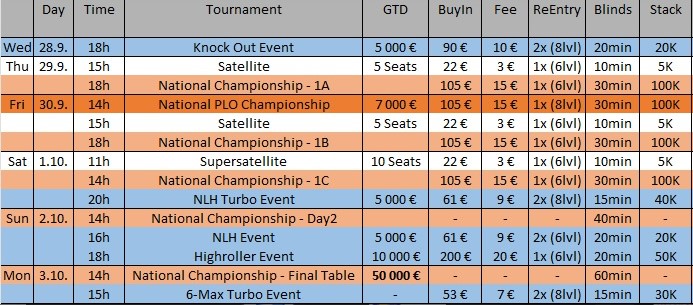 We'll then visit Manchester 235 Casino for an APAT weekend in late October – we'll be running our Main Event as per our new 'Daily Freezeout' rules and will have an Online Day 1 on the preceding Sunday, with live Day 1's on Fri 21 and Sat 22 playing down to 15% 'in the money' for Day 2 on Sunday.  We recently popped into Man235 and the only gaming situated on the ground floor is the poker room, giving it a lovely 'poker' feeling, and with an NCP public car park right next door, subsidised down to around £6 by the casino for 24 hours parking, with Man235 also having a beautiful James Martin restaurant on site – book your table early!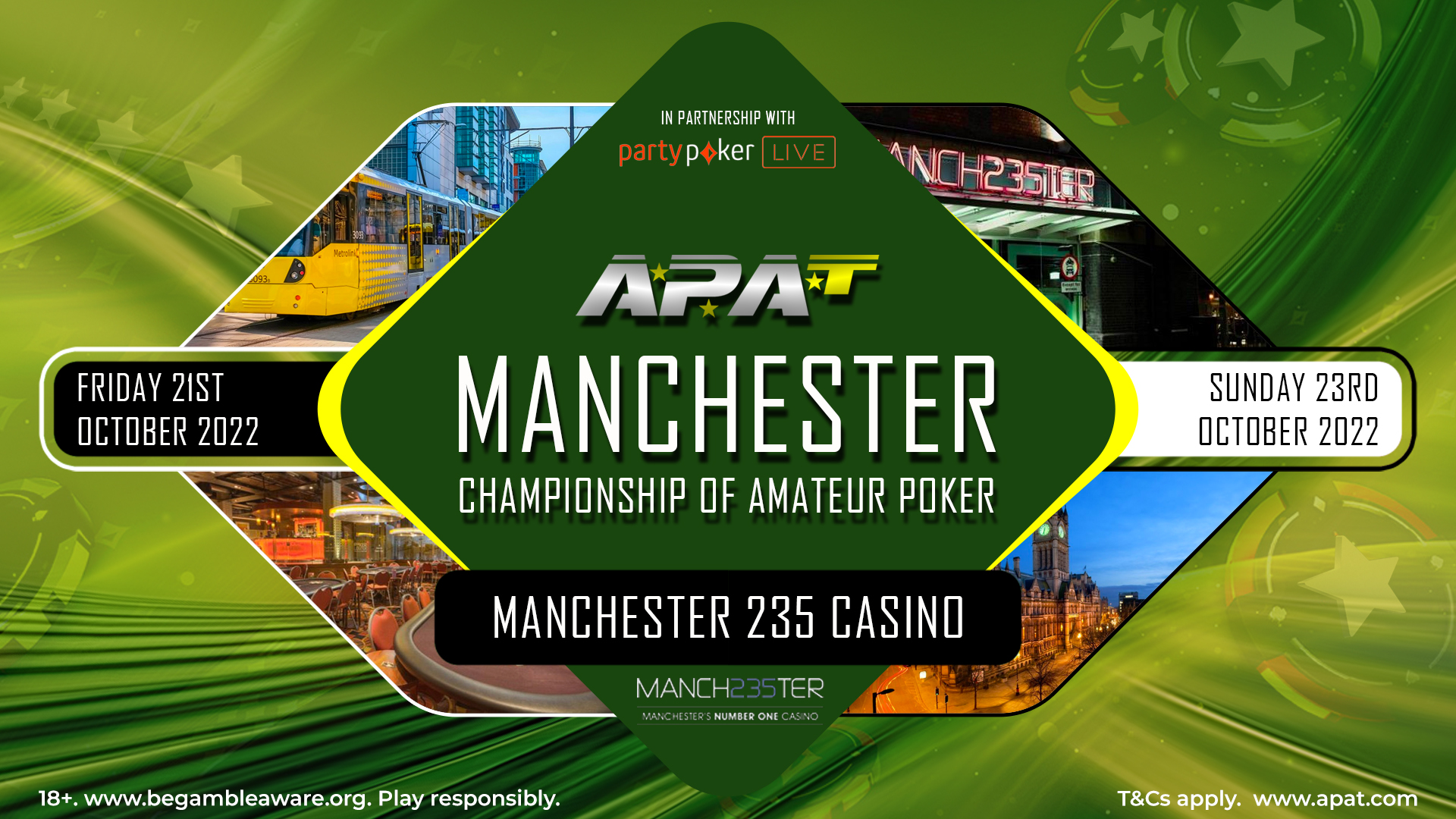 Shortly after Manchester we return for our 4th visit to Portomaso Casino, Malta, again hosting APAT – on Sat 29th and Sun 30th October – as part of the Malta Poker Festival, with the full MPF schedule of events below.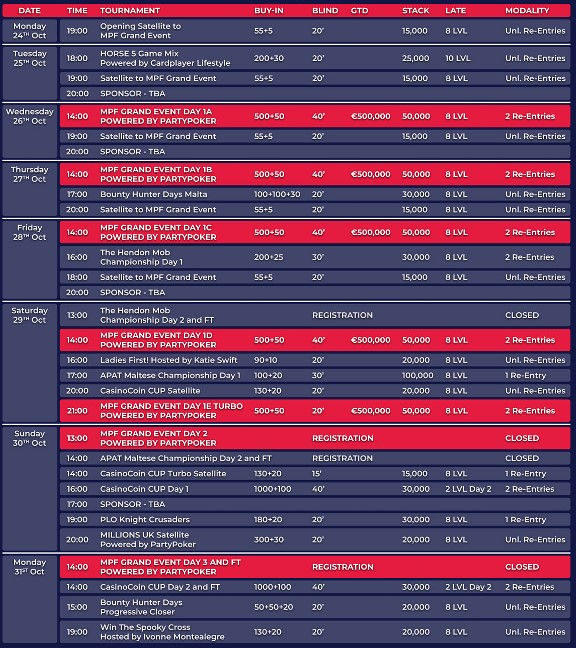 And finally, on the weekend of Friday 18 Nov we're back to the home of UK poker, Dusk Till Dawn, to host the live APAT POKER SQUADS.  It will have teams of 4 players in each competing in a series of STTs on Day 1 to qualify through to the final STT round on Day 2, before thrashing it out on the Final Table of 10 teams to be crowned Champions.  Restricted to a maximum of 70 teams, each member will need to register and pay the full individual buy-in online in advance to secure their team entry.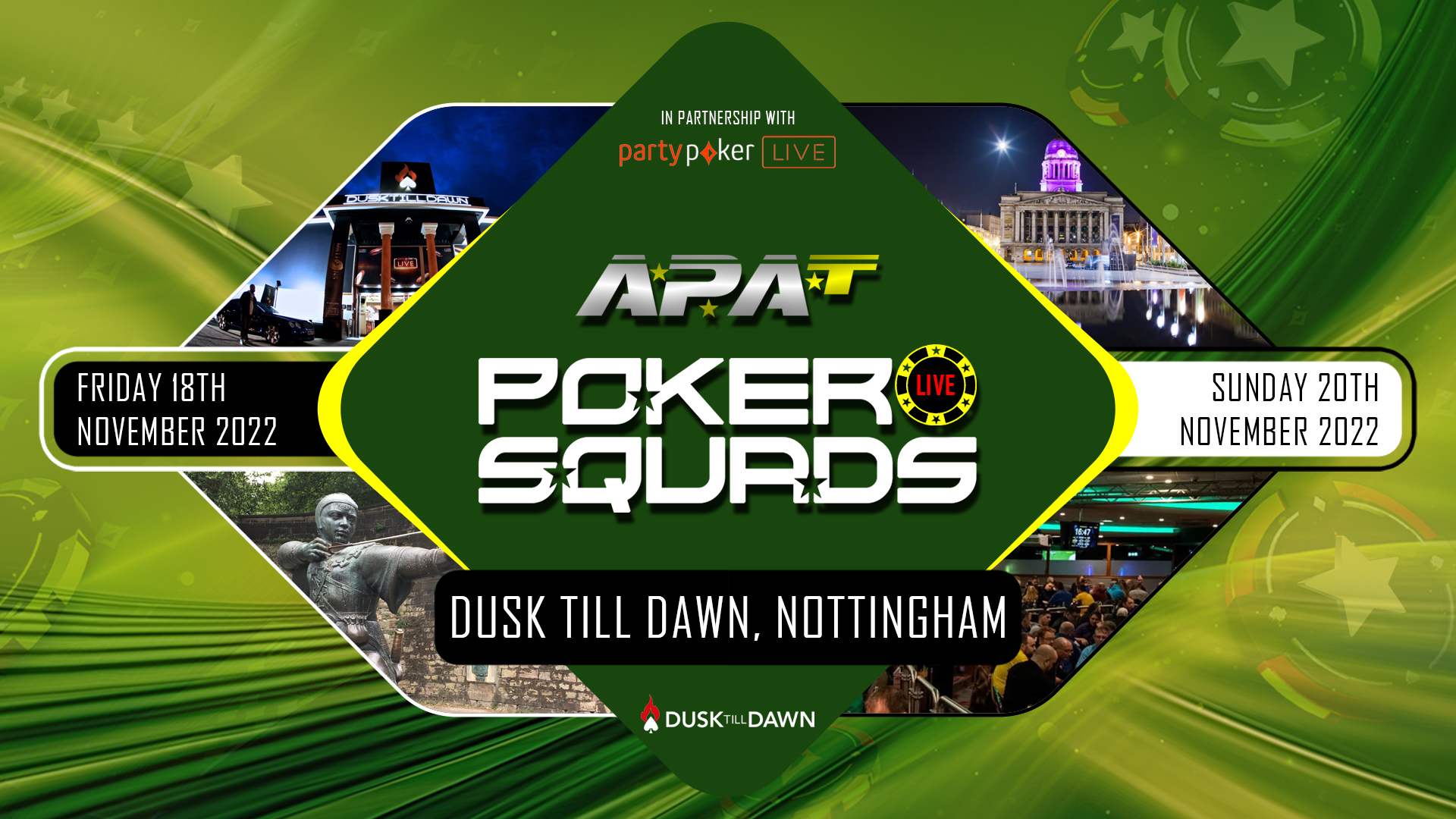 Full and detailed information for each event will be published in the coming week, including details for teams to secure their entry to APAT POKER SQUADS.
Tom Brady
APAT Live Events